Bodywork and Photo
Own a piece of F1® history with these bodywork and photo collectibles, meaning F1® fans can own a piece of F1's most iconic cars presented next to a photo of an unforgettable F1 moment.
Find out more...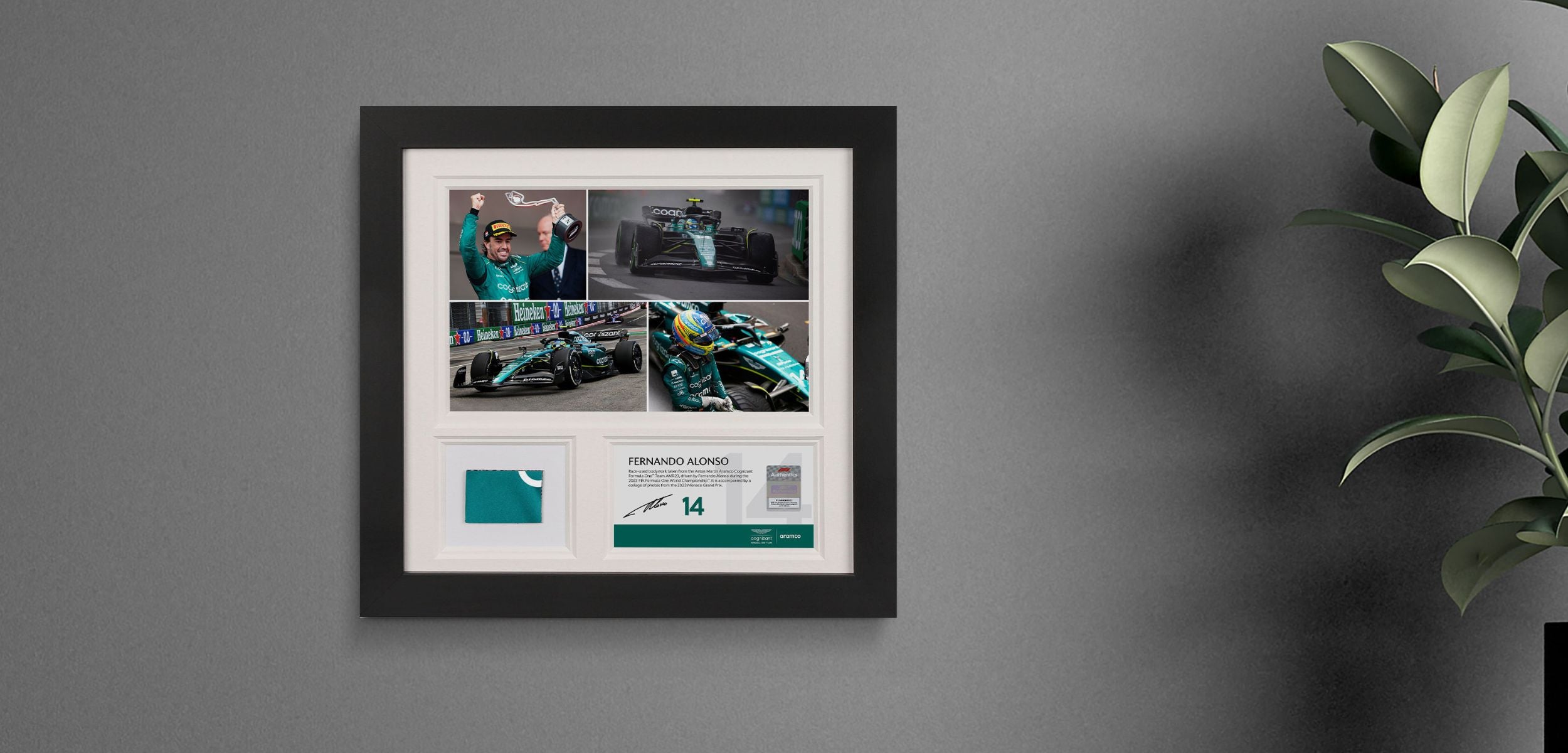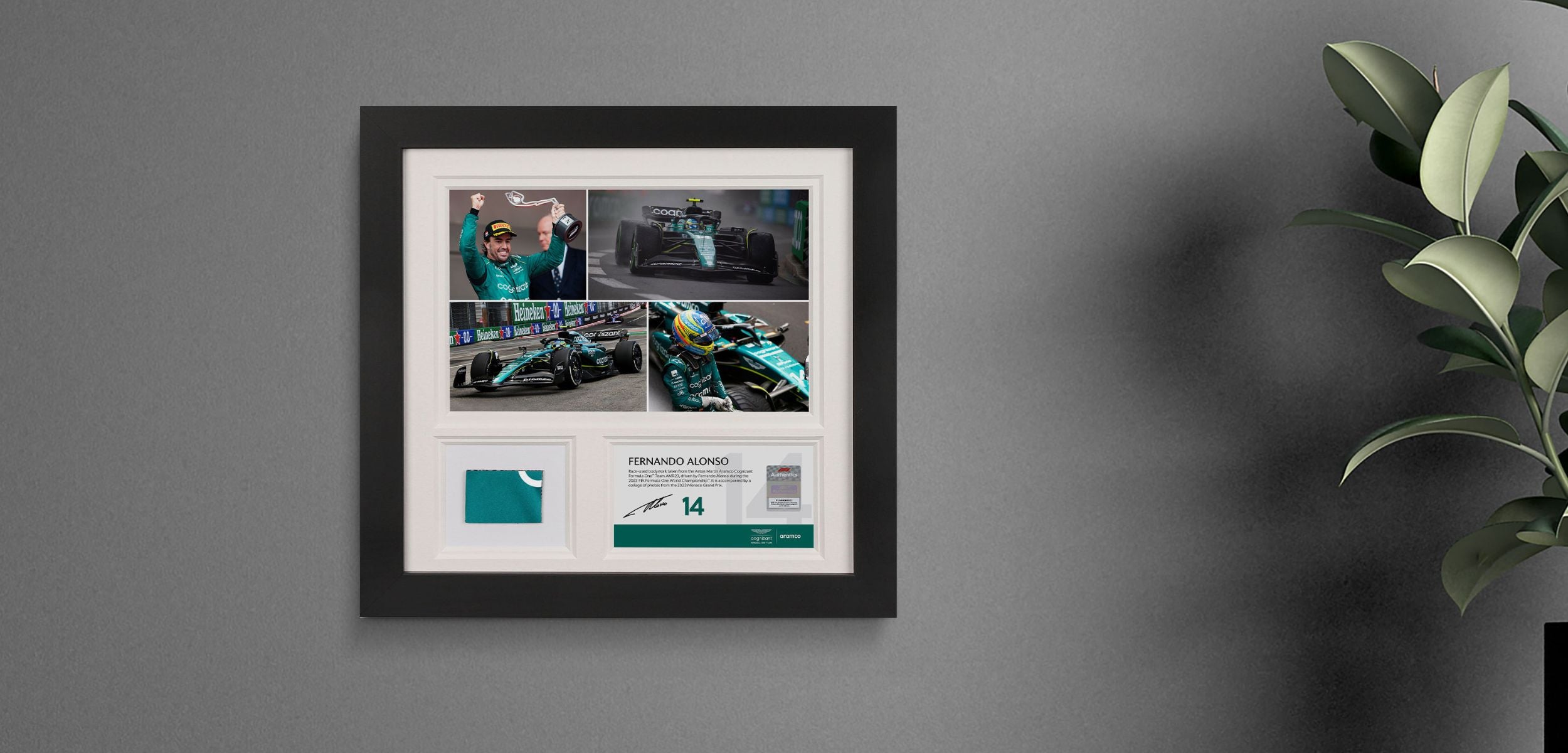 Genuine hand-cut bodywork
Own your piece of the pinnacle of motorsport engineering. Each one telling a story from the track.
Award winning photography
Innovative and captivating motorsport imagery by renowned F1 photographer James Moy.
Hologram Authentication
Professionally authenticated for guaranteed legitimacy and provenance. Solidifying long term value.
Is every piece of bodywork the same?

Every piece of bodywork is unique, hand-cut from larger parts of the car. This can mean you piece may not look exactly as pictured. But is completely unique to you.
Is the bodywork & photo signed?

Our bodywork and photos come with a digital signature, exclusively licensed by the drivers, their teams and Formula 1.
What part of the car does it come from?

The pieces are hand-cut from the sidepod. Side pods are a critical component of Formula One race cars. They serve both aerodynamic and functional purposes. Located on either side of the car, side pods are designed to manage the flow of air around the car and reduce drag.
What condition will the bodywork be in?

Every piece tells its own story, a dent or scratch from a close encounter on the track or pristine from a dominant race.
Our customer support is available Monday to Friday: 9am-5pm.
GET IN TOUCH