Mercedes-AMG F1 W13 E Perfromance 1:8 Scale Models
Precision, Passion, Prestige
"Never before has F1 level accuracy been so perfectly applied to a model"
- Thomas Maxwell-Wood CPO, F1 Authentics
Over 250 hours poured into each model.
LEWIS HAMILTON
Celebrate Lewis Hamilton's remarkable journey with this exquisite 1:8 model. Meticulously crafted, it embodies racing elegance and the pinnacle of F1 craftsmanship. A limited edition testament to a legend's legacy.
DISCOVER MORE
Limited to just 50 pieces per driver.
GEORGE RUSSELL
Relive George Russell's breakthrough moment with this masterfully detailed 1:8 model. Representing precision and elite F1 artisanship, it's a rare tribute to a rising star's triumphant race.
DISCOVER MORE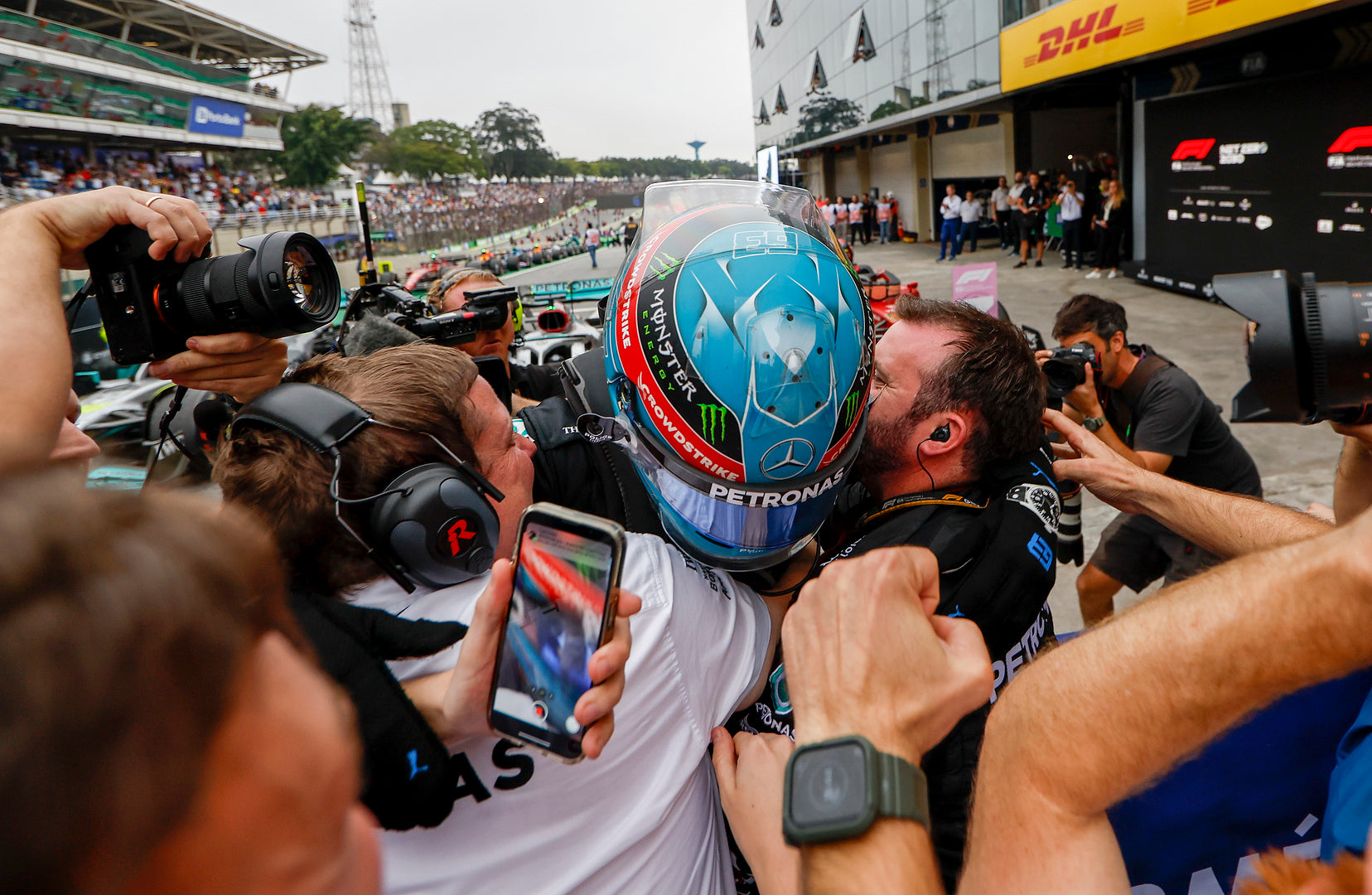 Russell's Stellar Victory
George Russell secured his first-ever Grand Prix victory in Sao Paulo, brilliantly leading the race and holding off his seven-time world champion teammate, Lewis Hamilton, to win by a 1.5-second margin for Mercedes.
TAKE A LOOK
Hamilton's Race Mastery
Lewis showcased tenacity and skill, navigating challenges with precision. While he didn't clinch the top spot, his performance remained outstanding, further cementing his legacy in the racing world.
TAKE A LOOK
1:8 & 1:18 Scale
Mercedes-AMG Petronas F1 Team Models
View all